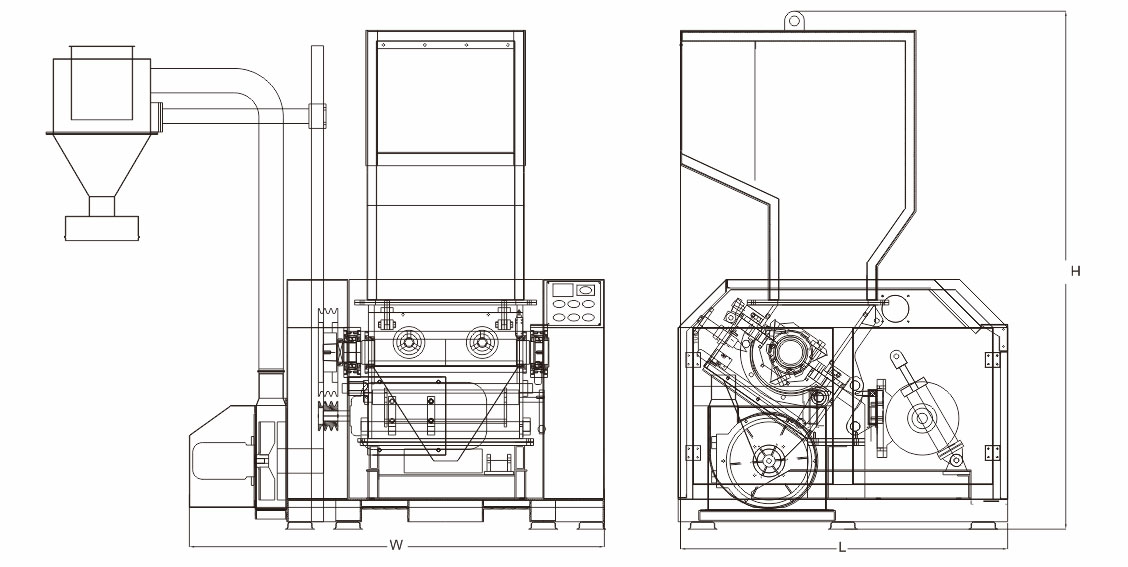 - Built-in enclosures: to ensure that the use noise reduction, and a unique tool designed to make it easier tool change;
- Simple tool to install: the adjustments using a tool to adjust the frame, the entire tool change process in the crusher, fixed knife and rotary cutter with high tensile strength steel, regrinding many times;
- The unique cutting mode: the tool of the rotor using the latest "V" shaped cutting technique, compared with the conventional tool, "V"-shaped design materials toward the center of the rotor while continuing cutting, "V"-shaped structure be able to reduce the wear of the tool and crushing chamber;
- The removable Compact design: built-in enclosures designed so that the entire model is very compact, you can move the entire machine can lift or move the forklift or other lifting equipment standards.
- Specially designed spindle, the machine crush when the effect is better.
- High quality abrasion tool
- XMC series models economic, reliable, easy to clean, and long service life.
- Design a separate bearin
g, placed outside the spindle, the bearing life longer.